The Western Times gets new owner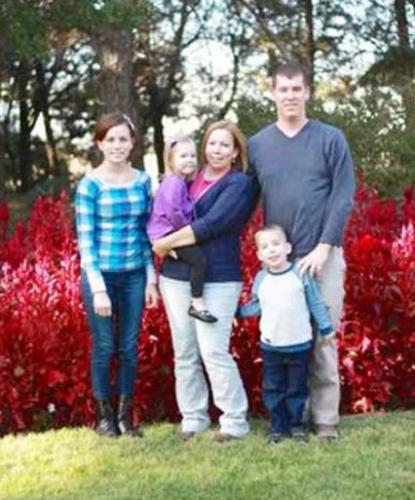 This week, Lace David has taken ownership of The Western Times, the news source for Wallace County since 1874. Sunny Henderson has been the owner and editor since 2015, when her mother, Julie Samuelson, retired. Julie had been the owner of the newspaper for more than 15 years. Today, Sunny is entrusting The Western Times to Lace David, who has been working with her at the newspaper since 2016.
Lace David, a Phillipsburg native, has lived in Kansas her whole life. Lace and her husband Corey David, son of Skip and Debbie David, relocated from Hays to Sharon Springs in 2012. Lace is the proud mother of three children: Jess, a sophomore enrolled at the University of The Western Times gets new ownerKansas, and two children here in Sharon Springs, Erikson, 2nd grade and Violet, 1st grade. As a stay at home mom for nearly 20 years, family comes first. Lace believes that working alongside her husband and family will provide the perfect balance between work and family.
Lace is excited to cover the news and life of Wallace County.