Florence Pauline Batt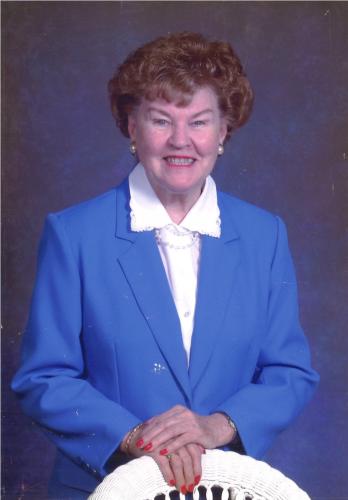 Florence Pauline Batt, 91, of Russell, Kansas, died on Wednesday, March 07, 2018, at the Via Christi Village in Wichita, Kansas.
Florence was born on October 24, 1926, in Bunker Hill, Kansas, the daughter of David and Pauline (Ehrlich) Keil. She was Baptized in the Trinity Lutheran Church on November 1, 1926. She excelled in school, but her father would only allow her to attend to the 8th grade. She did not let that stop her, and earned her GED and then took many college courses. She had a great love for reading and learning. She was united in marriage to Walter Popp on December 6, 1951. He preceded her in death on May 2, 1964. She was united in marriage to Walter Batt on June 14, 1969. He preceded her in death on May 11, 1986. She was a fulltime wife, mother and homemaker and enjoyed taking care of her family. She was a longtime member of St. John Lutheran Church in Russell. She enjoyed gardening and canning; china painting and teaching her granddaughter to china paint, collecting information on local schools in Russell County, dancing, was an avid Bridge player, golf and traveling. Most of all she enjoyed spending time with her family.
Surviving family include her daughters, Linda Tittle and husband Doug from Sharon Springs, Kansas and Connie Ney of Russell, Kansas; son, Michael Popp and wife Ann of Wichita, Kansas; brother, Clarence Keil and wife Dee of Wichita, Kansas; 6 grandchildren and 16 great grandchildren. She was preceded by her parents, both husbands, sister Palmena "Paule" Brock and brother Delmar Keil and Leroy Keil.
A celebration of Florence's life will be held at 10:30 AM, Wednesday, March 14, 2018 at the St. John Lutheran Church in Russell, Kansas. A Graveside Service will be at 2:00 PM, Wednesday at the Hoisington City Cemetery in Hoisington, Kansas. Visitation will be held from 9:00 AM to 8:00 PM, Tuesday, March 13, 2018 at Pohlman-Varner-Peeler Mortuary, with the family present to greet friends from 6:00 PM to 7:00 PM. Memorials have been established with St. John Lutheran Church or the High Plaines Humane Society. Contributions and condolences may be sent to Pohlman-Varner-Peeler Mortuary of Russell, Kansas, who is in charge of the funeral service arrangements.