Joseph Andrew Moss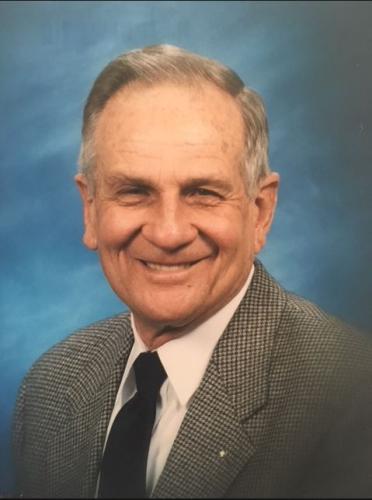 Longtime Wallace County resident, Joseph Andrew Moss, 84, passed away Friday December 29, 2017 at his home in Colby, KS. Joe was born the fourth child of six on May 25, 1933 in Beloit, KS to Leroy and Eva Moss. He graduated from Beloit high school and attended Kansas State University. He married his college sweetheart, Beverly Larson, from McDonald, KS June 10, 1956. The first two years of marriage he was in the army at Ft. Riley. They had three girls: Cathy, Jody, and Jeanne.
Joe was a farmer, rancher, and teacher in Wallace County. He taught in Wallace, Sharon Springs, and Heartland Christian School in Mingo, KS.
He was a member of the College Drive Assembly of God church in Colby. It was his heart's desire that all his family came to know Jesus.
He loved to follow his children and grand children in all their sports, music and life endeavors. They could always count on him to be there, watching or helping out in some way.
Joe was preceded in death by his parents Leroy and Eva Moss, eldest daughter, Cathy Siebert, and one brother, David Moss.
Left to mourn his passing and celebrate his life are his wife, Beverly, of the home, daughter Jody Pruden and family of Portland, Oregon, daughter Jeanne Cox and husband Kevin, and family, including nine grandchildren and fourteen great grand children.
A Memorial service will be held January 4, 2018 at the College Drive Assembly of God church at 245 E. College Drive, Colby, KS starting at 10:30 a.m. CT. Memorials can be designated for youth missions and sent to Beverly Moss 245 E Cherry Colby, KS 67701.