Maxine Violet Branwell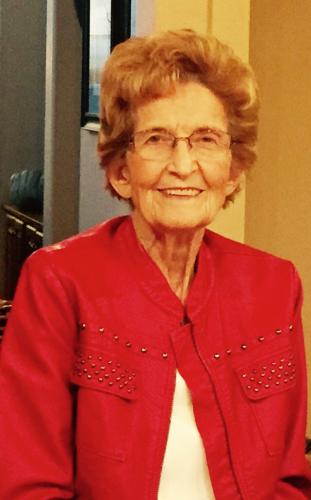 Maxine Violet Branwell (Forsbeck) passed away April 26, 2018 in Denver, Colorado. Maxine was born January 22, 1930 in Wallace County Kansas on her family's farm. Her parents were Carl Algot and Alice May Forsbeck (Rundahl). She was baptized and confirmed at the Sharon Springs Lutheran Church. She attended Dover Country school and later (1948) graduated from Wallace County High School. Maxine was the second of three children born to Carl and Alice. Her older sister Mariam, and younger brother Orville predeceased her.
Shortly after her high school graduation she moved to Denver, CO. There she met and in 1950, married Donald Francis Branwell. They had two sons, Donald Francis Branwell, II and William Carl Branwell. The family continues to reside in the Denver metro area. Her husband passed in 1997, and son Donald passed in 2017. William (Bill) survives her as do his wife, Meda, their two daughers, Kristin Brinkman (Kevin) and their three children, as well as Kara Stevens (Jonathan) and their three children.
Maxine was proud of her roots in Western Kansas, and when she was able happily attended multiple high school reunions and celebrations of friend's milestone events in and around Wallace county. In the last several months of her life, her memories of her childhood in Wallace County were particularly vivid, and she took time to share those with her remaining son and other family members, including her 6 great grandchildren. Perhaps surprisingly, she recalled those days, even those during the Dust Bowl and Great Depression, with great fondness. She acknowledged there were many hardships, but also recalled the love of her family and the support of the Lutheran Church and the Sharon Springs Community. Like many others there, her ancestors came from Sweden and the Swedish/Lutheran community was also a big part of her childhood.
She passed peacefully, faithful and with every confidence she would go to Heaven and join her husband, her parents, siblings and many other relatives and friends who had gone on before her.