Rita J. Cowles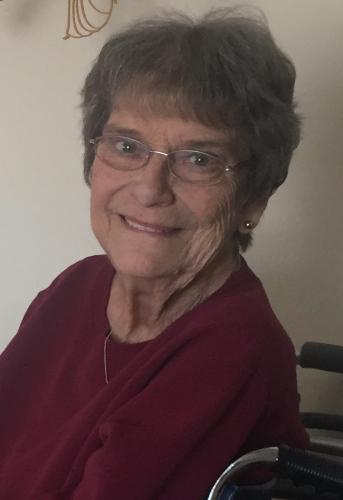 Longtime Sharon Springs, Kansas resident, Rita J. Cowles, 78, passed away Thursday, April 26, 2018 at her home in Sharon Springs.
Rita was born on August 10, 1939 in Frankfort, Indiana to Harold C. and Hazel M. (Steen) Ashley. She was one of two children. As a child, she grew up and attended school in Frankfort, and graduated from Frankfort High School in 1957.
On September 18, 1959, she married Marion Michael Cowles in Sharon Springs. To this union, three children, Michael, Michele and Marc were born. She was a housewife and was involved with various activities and organizations throughout her life, including Order of Eastern Star and the Weskan Bible Church.
Preceding her in death were her parents, Harold C. and Hazel M. Ashley, and her mother and father-in-law Helen J. Cowles and Marion Asa Cowles Jr.
She is survived by her husband Michael Cowles of the home in Sharon Springs, her three children; Michael W. Cowles and Debra D. Collins of Colby, KS, Michele (Joe) Noark of Ballwin, MO, and Marion Marc Cowles of Ness City, KS; five grandchildren, two great-grandchildren, and one brother William O. Ashley of Edinburgh, IN.
Funeral services will be held on Monday, April 30, 2018 at 10:00 AM MT at the Weskan Bible Church in Weskan with Pastor Tim Cress officiating. Burial will follow in the Sharon Springs Cemetery, Sharon Springs, KS. Visitation will be held on Sunday, April 29, 2018 from 5:00 to 7:00 PM MT at the Koons-Russell Funeral Home in Sharon Springs.
Memorials are designated to the American Cancer Society or the Sharon Springs Public Library and may be left at the service or mailed to Koons-Russell Funeral Home, 211 N. Main Ave., Goodland, KS 67735.
Online condolences for the family may be left at www.koonsrussellfuneralhome.com.
Funeral services are entrusted to Koons-Russell Funeral Home in Sharon Springs.