Scholars Bowl Places Third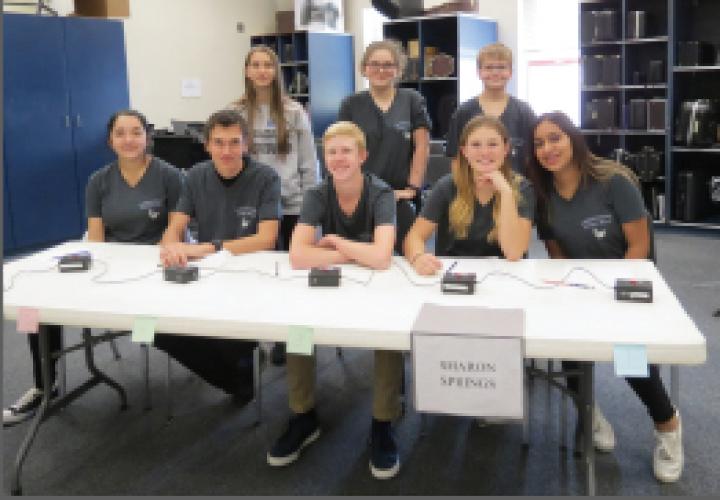 On Monday the Wildcat Scholar's bowl team had their only home meet.
Students, scholar's bowl team members, teachers, and community members volunteered their time to keep score, help set up the rooms by setting the buzzers up, and place the tables and chairs where they needed to be.
There were nine teams to compete at the meet. The Wildcat's first round was a bye but the team still played for points. They made it through the preliminary rounds with two wins and then faced Tribune in the seventh round to determine third place for the meet. The round went to a tiebreaker and team captain senior Erica Farias buzzed in and got the question correct to win the round.
The Wildcats ended the day with a total of 220 points and junior Hayley Pierce led the team with 110 points. Junior Chandler Van Allen scored 50 points, junior Richard Kaiser had 40 points and senior Erica Farias had 20 points.
Junior Yesenia Juarez said, "My teammates are crazy and kind. They all bring something special to the team and we can count on each other. We have learned to communicate now when we are not sure of an answer and we cheer for each other when someone gets a question right. I wouldn't trade my teammates for anything else in the world."