Bugle Notes - Jan 16, 2020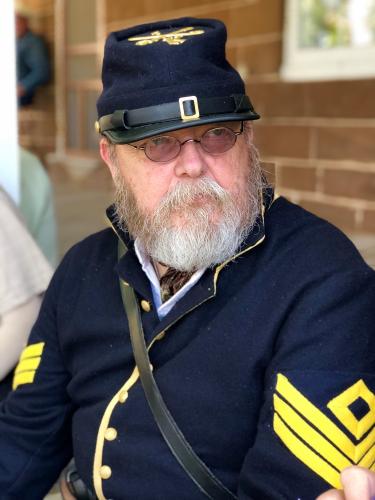 This Sunday, the Fort Wallace Museum is looking forward to hosting Greg and Cee Heller from Kannapolis for the screening of the new documentary film "Fort Harker: Gateway Post to the Frontier." Please join us at 2:00 pm MT for the 45-minute film, followed by discussion and refreshments at the Museum!
Fort Harker, located in what is now Kannapolis, KS, in Ellsworth County, was an important military installation during its existence from 1866 - 1872. During the fall of 1868, it was the command headquarters of Gen. Phil Sheridan as he conducted the campaign against the Plains Indians. It was a "sister post" to Fort Wallace, as many of the supplies and orders were distributed from Fort Harker to the farther west frontier.
The Fort Harker Guardhouse Museum consists of three original buildings from Fort Harker - the guardhouse, Commanding Officer's Quarters and the Junior Officer's Quarters. It is a highly recommended visit, especially with a tour by "Ole Sarge" Greg Heller.
We invite you to pick up a quarterly Guardians Newsletter and find out more about joining the Guardians for Fort Wallace for 2020. This "Friends of the Museum" organization helps support our Operations, Promotion and Programming.