Bugle Notes - Jan 9, 2020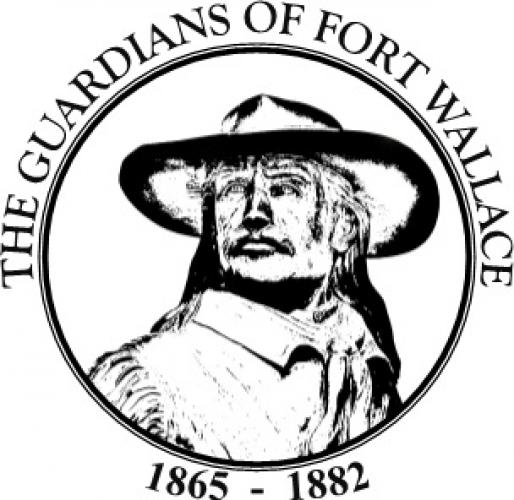 Happy New Year! The Fort Wallace Memorial Association is looking forward to a fun and full 2020; we invite everyone to join in and help make it our most successful year ever!
There are two ways to join our organization. "The Fort Wallace Memorial Association" is the owner/operator of the Museum; you join this organization and you are a member for life! The $100 fee means that you are a voting member and are able to elect our Board of Directors, vote on Bylaws and otherwise steer the organization at our annual meeting in early May. Your vote is your benefit of the Fort Wallace Memorial Association life membership.
The second way to be involved is through the "Guardians of the Fort Wallace Museum," which is the fundraising arm of the Memorial Association. This membership is renewed annually, usually in the first quarter of the calendar year. This "Friends of the Museum" organization is still under the auspices and 501(c)3 status of the Fort Wallace Memorial Association. You can join the Guardians at levels starting at $25 (with the benefit of attending the annual Guardians Banquet in March) up to $1000, with corresponding benefits of commemorative challenge coins and retail store discounts. All Guardians receive our quarterly newsletter with all the latest photos and stories from our corner of Western History. Newsletters and Guardians Membership applications are available for pickup at the Museum; you can also join the Guardians Annual membership online at www.ftwallace.com/support and pay through PayPal.
This year's Guardians fundraiser banquet - "Captain Keogh's Emerald Banquet" - is set for Saturday March 14, with our annual Symposium during that day. This year's theme is "Harvesting the Plains" with knowledge shared about the buffalo, game and plants that help feed the Fort.
We're excited to host folks from Fort Harker on Sunday, Jan. 19 2 pm MT for a screening of the new film "Fort Harker: Gateway Post to the Frontier." Our friends Greg and Dee Heller will show this new documentary about the Kansas Fort that was quite closely linked to the history of Fort Wallace. A question and answer session will follow, as well as light refreshments. Come join us!