Bugle Notes - Jul 4, 2019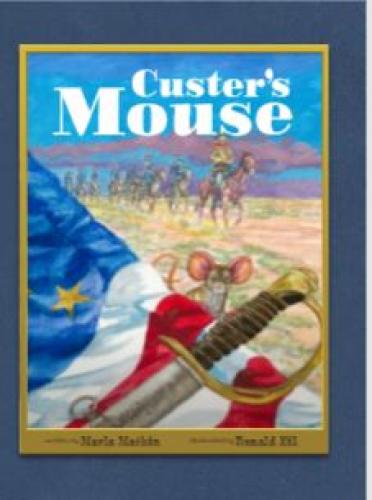 Here at the Fort Wallace Museum, we are gearing up for the "Trails to Rails" 2019 Summer Exposition, coming at us on Fri-Sun July 12-14, 2019. Once again, collaboration is the name of the game - this time, we will tell the story of the climax of stagecoach travel partnering with the Butterfield Trail Museum in Russell Springs, KS. Take a look at the map and schedule graphic below for times, locations and details of the weekend's events.
One of the characters who will be a passenger on the stage coach for the Trails to Rails celebration will be Mrs. George Custer as portrayed by historian Marla Matkin.
Trails to Rails is hosted by the Butterfield Trail Museum at Russell Springs and the Fort Wallace Museum at Wallace. Special guests for the event are historian Michelle Martin, western writer Monty McCord, and actor Peter Sherayko.
Marla has been portraying Libbie for years, traveling to historic sites across the country and presenting stories of the 7th Cavalry and the Great Plains through the eyes of an army wife. Marla has spent so much time researching the lives of the Custers that she has written a children's book, Custer's Mouse, based on the true story of one of the general's pets.
Custer's Mouse was illustrated by New Mexico artist, Ron Kil, who has illustrated so many historic scenes from Kansas, including many of the Santa Fe Trail. He provided the artwork for the Forsyth Scouts commemoration in Kansas and Colorado last year.
The book will make its debut at the Butterfield Trail Museum during Trails to Rails on the evening of July 12. Marla will be on hand to sign books and discuss how she came to write the story.
Marla is also an accomplished actress and playwright, and her original show, "Hell on Wheels," will be presented at the Fort Wallace Museum on Saturday afternoon, July 13, at 4:00 p.m and 7:30 pm MDT.
"Hold on to your wallets, not to mention your land deeds," said Marla. "The train has just deposited two nefarious ne'er do wells at the station in Wallace. In a comedic melodrama, sure to entertain, the bumbling near-sighted villain and his foolish sidekick deliver all the antics you would expect and some you don't. A new twist has even been added to an old plot. Join us for this hilarious romp along the old Kansas Pacific line. You'll be greeted by a cast of characters you won't meet anywhere else!"
Also starring in the production are Mark Berry, Kevin Soderlund, and Mark Ferguson.
These presentations are free to the public. For more information about Trails to Rails call the Butterfield Trail Museum at 785-751-4242 or Fort Wallace Museum at 785-891-3564.