Bugle Notes - Oct 10, 2019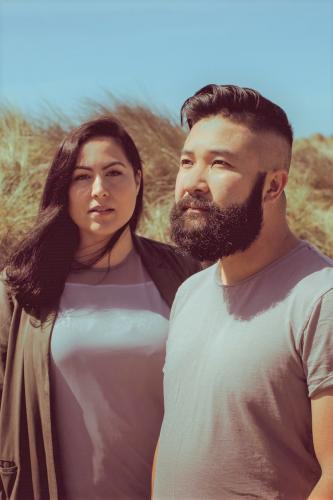 This Saturday night, we are delighted to welcome Rachel Garcia and Thu Tran "The Singer and the Songwriter" to the Fort Wallace Museum for an evening of live music at 7pm as part of the High Plains Public Radio Artists Series! The Singer and The Songwriter is the musical duo of vocalist/songwriter Rachel Garcia and guitarist/songwriter Thu Tran. "The duo creates soft melodic songs, that could just as easily exist as poems. Beautiful, and full of sound and emotion" (Playlist Play) while their multi-cultural backgrounds bring depth and diversity to the rich traditions of folk, jazz and blues music; genres they navigate between with ease and fluidity. The duo has been captivating audiences across the US with their intimate live shows at house concerts, theaters, listening rooms, and coffeehouses. At times heartbreaking and at times hilarious, their performances are open-hearted conversations with the audience where they share their stories full of honesty, humor and wit, while delivering their songs with riveting, economical precision. Garcia's voice is "rich and mellow, strong and elegant, delicate and turbulent" (The Huffington Post) while Tran's dynamic guitar-playing "shimmies and swings like Django Reinhardt" (Nooga). They have released 3 critically-acclaimed albums, and are currently touring the US.
Another date for your calendar is Saturday, Nov. 2nd, 2 pm MST when the Museum will welcome author Chuck Warner, who will do a book talk on "Birds, Bones and Beetles - The Improbable Career and Remarkable Legacy of University of Kanasas Naturalist Charles D. Bunker." Bunker was Warner's grandfather who discovered a 45-foot mososaur on the banks of the Smoky Hill River just south of Wallace in 1911. The book is most interesting and tells a local story quite vividly. There is no admission charge for this lecture, which will be repeated the next day at the Sternberg Museum in Hays.
The Smoky Hill Trail Association Annual Meeting quickly approaches, with historians coming from many directions to tell the story of Fort Wallace and its importance to the Trail. Registrations for the Oct. 18-20 Conference can still be made, but please do so right away at smokyhilltrail.com!