Bugle Notes - Oct 17, 2019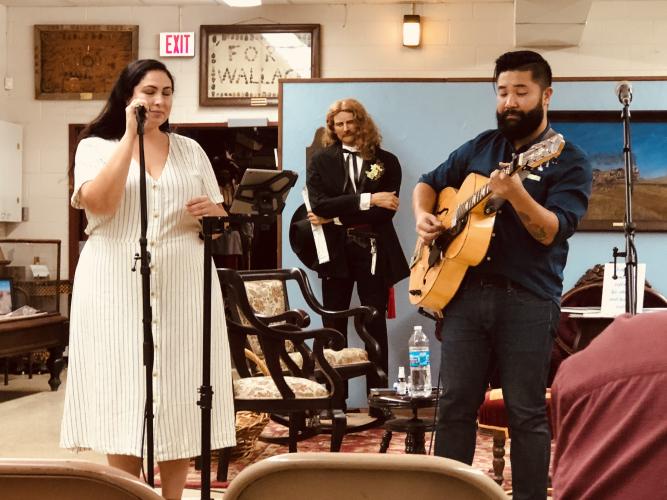 The Smoky Hill Trail Conference weekend is here, and we are excited to host folks from all over Kansas, Colorado and beyond! The theme of the weekend is "Fort Wallace - the Fightin'est Fort on the Smoky Hill Trail," and presentations will explore the events, personalities and broader perspectives that made Fort Wallace such a vital location on the Trail.
Around 70 folks are registered for the weekend's activities, which include a Friday afternoon tour of the Forks of the Smoky Hill River and German Family Massacre site, Eaton Station of Butterfield's Overland Despatch, Russell Springs and the Smoky Valley Ranch located on the Nature Conservancy. Saturday and Sunday's lectures will include such subjects as "The Pawnee and the Stars - Indian Astronomy," "The Life of Dr. Theophilus Turner," and "Sharing the German Family Story." Artist Jerry Thomas will be attending to sign specially-printed posters for the Conference, featuring his Fort Wallace-themed artwork. We are also pleased that photographer Stan Shook will have on exhibit his photos from last year's Beecher Island 150th Activities.
Those who attended this past Saturday's concert of "The Singer and the Songwriter" were treated to soulful, bluesy vocals and serious guitar playing in an intimate, club-like setting! Thuy Tran and Rachel Garcia are on tour throughout the listening area of High Plains Public Radio as travelling ambassadors. We were privileged to host them here at the Fort Wallace Museum!
Don't forget that we will host a Book Talk here at the Museum on Saturday, Nov. 2nd when Chuck Warner will tell the story of his grandfather's discovery of a massive mosasaur along the banks of the Smoky Hill River just south of Wallace. His book " Birds, Bones and Beetles" is a great read and will be for sale and signing at the event, which is at 2:00 MT at the Museum.