Bugle Notes - Oct 3, 2019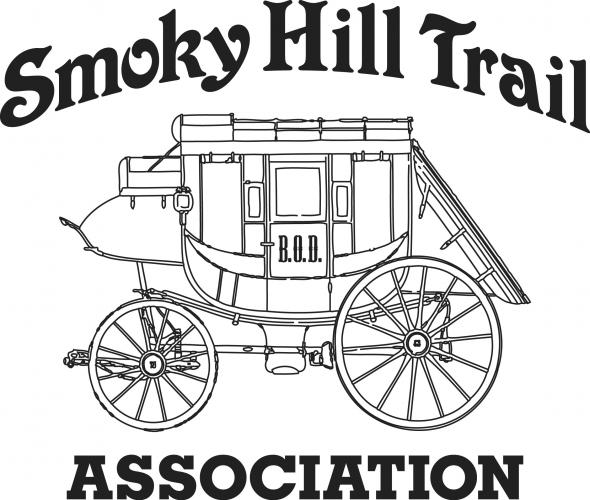 The Fort Wallace Memorial Association is truly excited about the upcoming Smoky Hill Trail Conference taking place on Friday, Oct. 18 - Sunday, Oct. 20. This year's conference theme is "Fort Wallace - the Fightin'est Fort on the Smoky Hill Trail."
The conference opens with a Friday bus tour to the German Family Massacre site in Logan County, as well as an evening presentation at the Fort Wallace Cemetery complete with special guests from the past. Saturday will feature a full day of presentations on such subjects as "Fort Wallace Personalities," "Col. Louis H. Carpenter and the 10th Cavalry at Fort Wallace," "Pawnee Beliefs and the Stars," and "The Life of Theophilus H. Turner," all presented by eminent historians. On Saturday night, an Association banquet will be held, On Sunday, presentations will continue, including keynote addresses on the German Family Massacre and an upcoming documentary film being planned.
The Guardians of Fort Wallace will also kick off its big 2020 fundraiser at the SmHTA Annual Conference. This ambitious project will offer a premium raffle prize of a guided Buffalo Hunt and Shiloh Sharps 1874 Buffalo Rifle, including a 4-day stay at the Beaver Creek Buffalo Ranch (north of Goodland) and all the processed meat, skull and tanned hide from the hunt. It is a wonderful prize package! The tickets will be limited to a number of 500 and tickets will be $100 apiece. The proceeds from the raffle will assist with the operational, promotional and programming needs of the Fort Wallace Museum. The Drawing is planned for Saturday, Sept. 12, 2020 during the next Fort Wallace Exposition. In addition, a separate raffle is being held of an authentic Plains Tribe bow, arrow and quiver set, with tickets available for $10 or 3 tickets for $25. Any of these fundraiser items can be purchased at the Fort Wallace Museum; they are also available from members of the Guardians of the Fort Wallace Museum, or online (soon!) at ftwallace.com.
Don't forget the upcoming concert at the Museum of "The Singer and the Songwriter," a lovely duo from San Francisco, CA who will be playing their blues, and modern folk sounds on Sat. Oct. 12, 2019 at 7 pm MDT. This duo is being promoted through High Plains Public Radio, with dates throughout the Midwest. There will not be admission charge, but donations will be accepted to defray costs.