Bugle Notes - Sep 19, 2019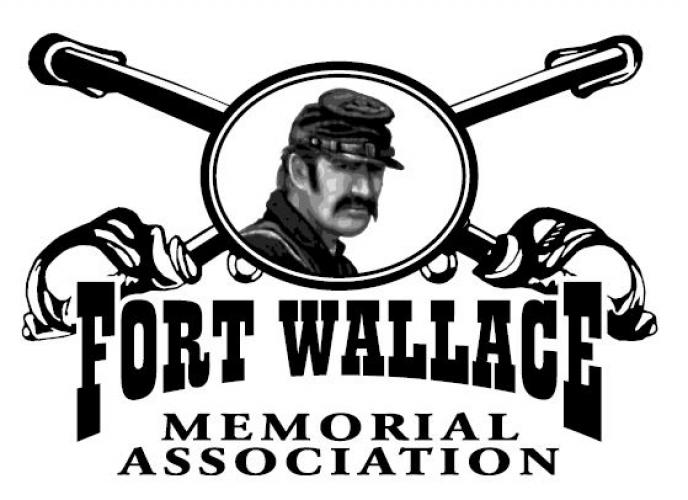 As fall arrives, the Fort Wallace Memorial Association is looking forward to another season of events and programming.
On October 18-20, the Museum is proud to host the 2019 Smoky Hill Trail Association Annual Conference. This organization connects communities, historical societies, museums and history enthusiasts from Kansas City to Denver in telling the story of the Smoky Hill Trail, Butterfield's Overland Despatch, and the people and travel over of this part of the West. The SHTA was formed in 2007 and has been actively involved in promoting the history of this route, with a goal of someday making it a National Historic Trail.
This year's SHTA Conference theme is "Fort Wallace - the Fightin'est Fort on the Smoky Hill Trail," and features national-level speakers holding forth on such subjects as "Fort Wallace Personalities," "Col. Louis H. Carpenter and the 10th Cavalry at Fort Wallace" and "Pawnee Beliefs and th Stars." On Friday, Oct. 18, a guided tour will be taken of the German Family Massacre Site in Logan County, as well as a special tour of the Fort Wallace Cemetery.
Pre-registration for this conference is required; Registration is $40 for SHTA members, $65 for non-members. The Friday Bus Tour is an extra $25 and the Saturday night Banquet is $18. You may register at the SHTA website: smokyhilltrail.com, or by picking up registration form at the Fort Wallace Museum for mailing. Information is also available at ftwallace.com. Please keep in mind that the registration deadline is early - October 1st!
You may see beautiful Conference posters around NW Kansas featuring the artwork of Jerry Thomas; these and other Fort Wallace artworks will be for sale and signing by Jerry during the weekend.
Other fall events include a Saturday October 12th "Living Room" Concert through High Plains Public Radio at the Museum. A couple from California called "The Singer and the Songwriter" will play on Saturday night, Oct. 12 at 7 pm; they are a wonderful contemporary duo who do original music in a folk/blues/jazz vein in an intimate setting. No admission charge, but donations to defray costs will be accepted!
Mark your calendars for Saturday Nov 2nd at 2:00 pm MT for a book talk by author Chuck Warner, as he tells the story of his grandfather Charles D. Bunker who discovered an amazing plesiosaur fossil along the Smoky Hill River south of Wallace, KS in 1911. The book is called "Birds, Bones and Beetles" and is a fascinating read!
The Fort Wallace Museum will remain open with summer hours until November 4th; you may visit the museum M-Sat 9-5, Sun 1-5 MT. Make a visit to the Museum to see what is new!