Trails to Rails Celebration Scheduled in July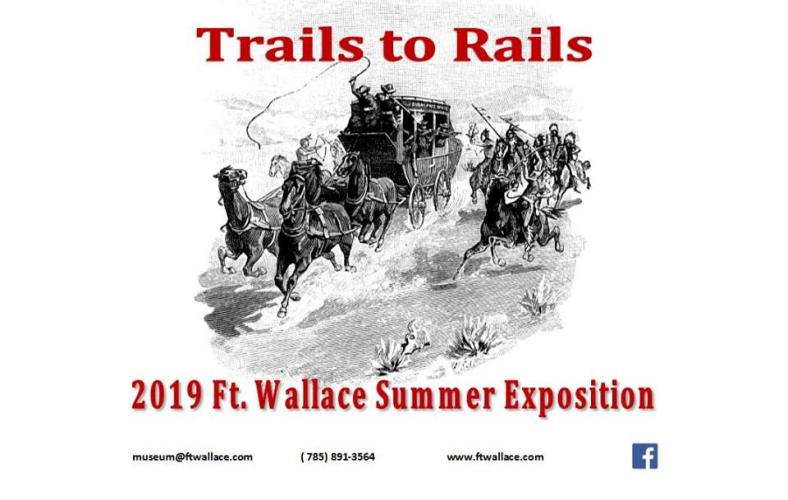 Stage coaches will once again travel the Smoky Hill Trail as the Butterfield Trail Museum at Russell Springs and the Fort Wallace Museum at Wallace join forces for "Trails to Rails," July 12-14. The weekend's activities will celebrate the arrival of the railroad 150 years ago which marked the end of the Butterfield Overland Despatch stage line.
Special guests for the event will be western writer, Monty McCord, and actor/historian Peter Sherayko. Many fans will be familiar with Sherayko from the movie Tombstone
On Friday evening, July 12, the stages will make camp at Russell Springs. Supper will be served and there will be an outdoor screening of the docudrama, "Thof's Dragon." The next morning, Saturday, July 13, breakfast will be served and the stages will depart shortly after 8 a.m. CDT. The stages will stop for lunch at the location of the old Henshaw Springs Station at the Bertrand Ranch and continue on to Pond Creek Station at Wallace.
Cavalry will escort the stages and a map will be provided to the public with a schedule and optimal locations for viewing the stages.
On Saturday, Russell Springs will host a Draft Horse Competition in the arena beginning at 10:30 a.m. CDT. Throughout the day at the Fort Wallace Museum, living history demonstrations will be set up on the museum grounds.
Michelle Martin, historian and author, will be speaking at the Fort Wallace Museum at 2 p.m. MDT. An original play, Hell on Wheels by Marla Matkin, will be staged at 4 p.m. and 7:00 p.m. MDT.
Sunday, July 14, there will be a memorial service at the Fort Wallace Cemetery for Dr. Theophilus Turner, the post surgeon at Fort Wallace who along with post scout, William Comstock, discovered a plesiosaur fossil in 1867. Dr. Turner became ill and died at the fort July 27, 1869.
All of the event are free, with the exception of the stage coach ride. For more information, you can follow both museums on Facebook or call either museum. The Fort Wallace Museum (785) 891-3564 and Butterfield Trail Museum (785) 751-4242. The event has been organized by the Guardians of Fort Wallace and the board of the Butterfield Trail Museum.