3rd Annual "Freedom to Tri" Held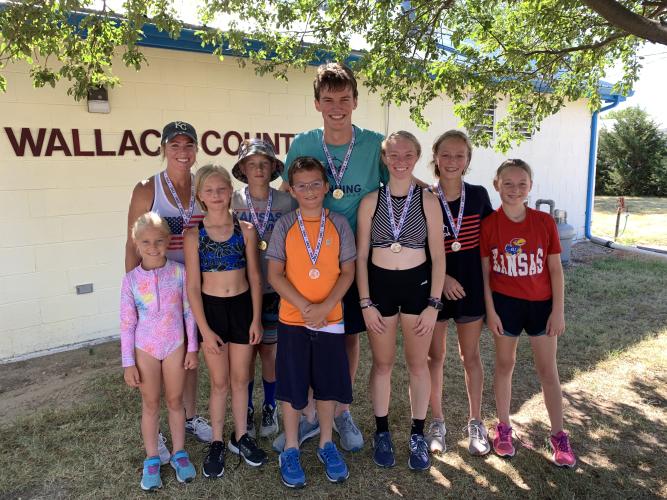 The Wallace County Rec held their 3rd Annual Freedom to Tri event on Saturday, July 2, 2022.
Adult participants of the triathalon swam 100 meters, biked 3 miles, and ran 1 mile, while the younger entrants swam 50 meters, biked 1 mile, and ran 1 mile.
Evan Pearce was the winner in the adult division and the winner for the youth division was Braylon Rains, son of Chance and Rebecca Rains.
Freedom to Tri participants from left to right - Jazlyn Dansel, Rebecca Rains, Ashlynn Rains, Braylon Rains, Grant Pearce, Evan Pearce, Adrienne Selzer, Baylee Wagoner, and Braylen Bollig.