4-H Club to Sponsor Rabies Clinic April 20th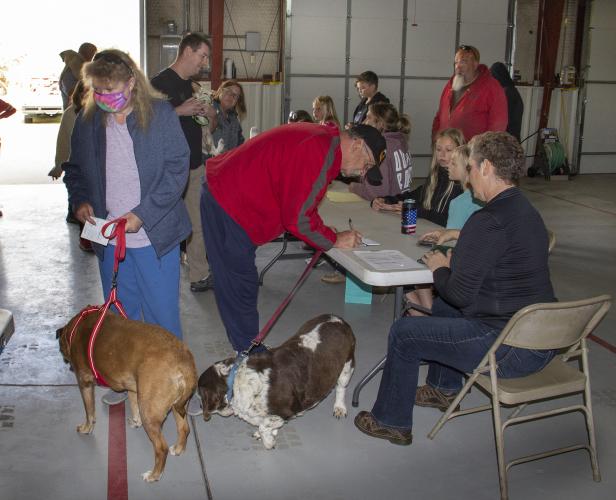 Vaccines help prevent many illnesses that affect pets. Vaccinating your pet has long been considered one of the easiest ways to help him live a long, healthy life.
The most common vaccinations for dogs include rabies, parvovirus, distemper (CDV), and adenovirus, all of which are serious diseases.
Parvovirus (usually just called parvo) is a highly contagious and potentially life-threatening disease for animals. Both dogs and cats are at risk if unvaccinated. Its symptoms include bloody diarrhea, vomiting, weight loss, and death. By far the most dangerous for pets and their owners is rabies.
Puppies and kittens should receive their first rabies vaccination at 12 to 24 weeks of age. Pets must be vaccinated again in one year, and then a two-year rabies vaccine is generally administered during the rest of your pet's life. There is no cure for rabies, and it is always fatal.
To help you with your pet vaccinations Smoky Valley 4-H Club will hold its annual Rabies clinic on Thursday April 20, 2023 from 3:30 to 5:30 at the Sharon Springs Firehouse. Butterfield Veterinary Services will be administering the vaccinations.
City tags will also be available at the clinic.