Dotsero to perform at Oakley High School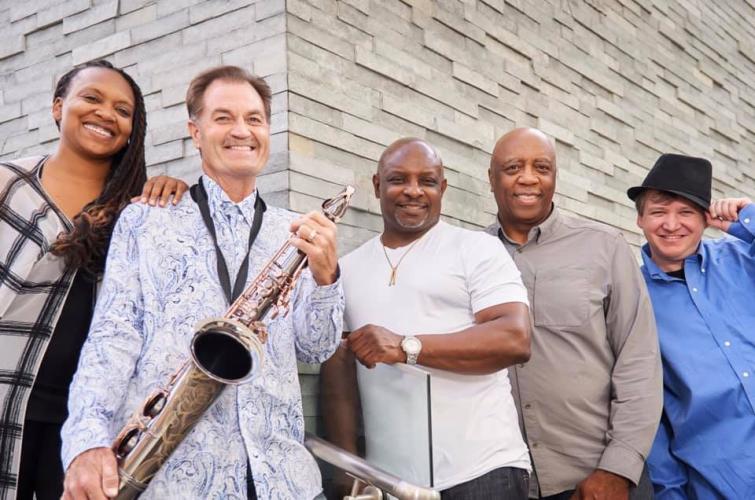 Dotsero-- to music fans worldwide, this name translates to "a no- nonsense thrill ride of energy and excitement", a band full of life, energy, and spontaneity, who will perform for WPAA's second program of the season. The five-member band, originating in Denver, Colorado, borrowed its name from a small mountain town in the Rocky Mountains of Colorado. Formed in 1984, brothers Stephen and David Watts set sail on the contemporary jazz circuit with a vengeance. Over the years, Dotsero founding member David retired from the scene, leaving the band solely in the hands of front man, sax man Steve Watts, who maintains the integrity and standard followers have come to expect from their shows. Other instruments included in the band are bass, keyboards, drums, and guitar. The show will take place in the Oakley High School Auditorium on Sunday, September 25th, 3:00p.m. CDT.
The Dane G. Hansen Foundation sponsors this show, and admission is season ticket, or at the door; Adults, $20; Students, $10.