WCCCC Happenings 2/23/23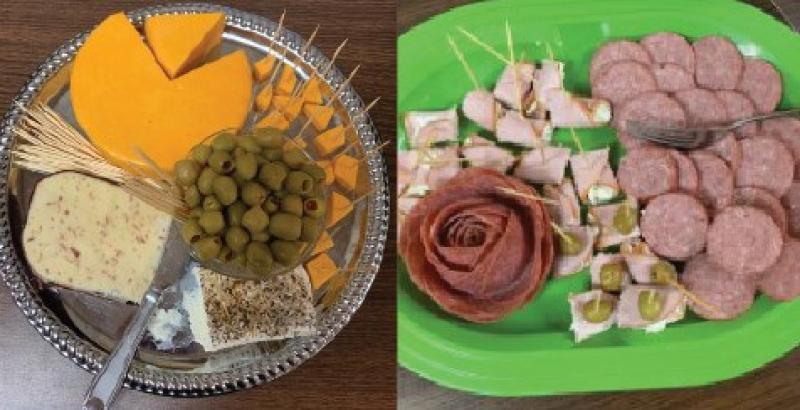 The last two weeks have been exciting and fun-filled at Wallace County Community Care Center! On February 7th, the residents and staff celebrated National Write a Letter Day by writing letters to each other, friends, and family. February 8th was National Kite Day. The residents showed their creativity by making kites. Moving into the weekend was very relaxing for the residents. They played BINGO, had a coffee club, and got manicures. Sunday, the residents attended an afternoon church service in the dining room. Monday, February 13th, was National Cheese Day! The residents made a delicious charcuterie board that they later devoured at dinner! Tuesday, they celebrated a day full of love on Valentine's Day with a party. They had sweet treats and yummy drinks. The weekend was again relaxed but filled with coffee clubs, games, and manicures.
A special thank you to the K-5 students at Wallace County Schools for participating in our Valentine's coloring sheets! The residents loved to see the creativity and hard work.
WCCCC passed levels 1 and 2 of Promoting Excellent Alternatives in Kansas Nursing Homes (PEAK) program. There are 12 cores in PEAK to prove that you are a PEAK home. WCCCC has 3 more cores to pass before becoming a PEAK home! There are only five peak homes in the state of Kansas.