Quilts of Valor Honors Samuel Stewart with 300,000th Quilt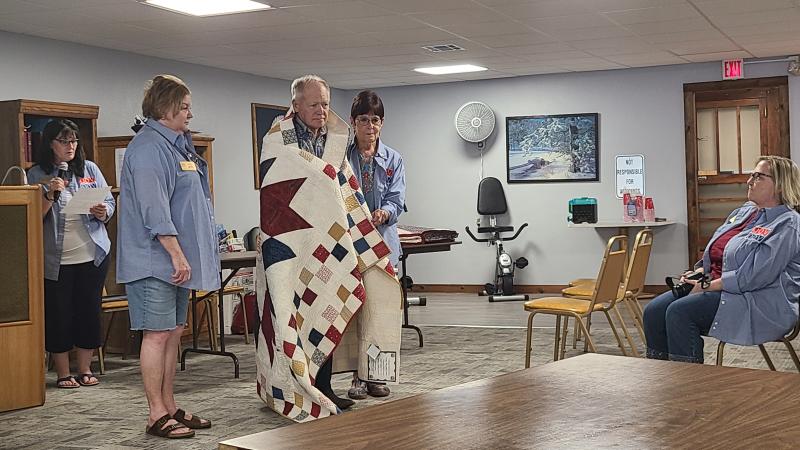 On Sunday, August 7th, Samuel Stewart was honored with a quilt from the Quilts of Valor organization.
Stewart was drafted in the Army in 1969 and completed his Basic Training at Fort Lewis, Wash. He stayed at Fort Lewis to complete his Advanced Individual Training and Infantry.
In July of 1969, Stewart was sent to Viet Nam with the 82nd Infantry. While fighting in Cam Ranh Bay, Viet Nam, Stewart was wounded.
Stewart received a Purple Heart. Once he recovered from his injuries, Stewart went with the 11th Cavalry and was with them until November of 1970, when he returned to the States.
He completed his time at Fort Riley. At the time of his release, he had earned the rank of E-4.
Stewart's quilt marked the 300,000th quilt since the organization began. The fact that it was given to him on Purple Heart day, was all the more fitting!
Thank you for your service!