Sharon Springs Wesleyan Church Welcomes New Pastor Louis Davis And Family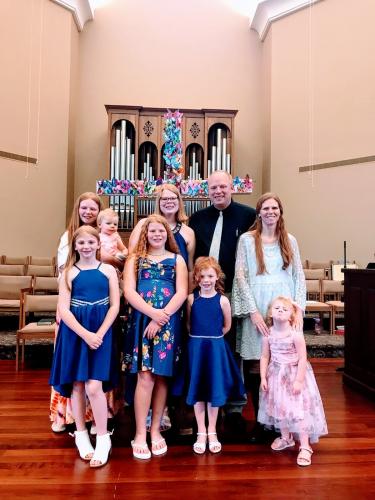 The Sharon Springs Wesleyan Church is pleased to introduce Pastor Louis Davis and his family. They made the move from Crossville, Tenn to western Kansas after spending about a year and a half looking for the right fit. They knew God answered their prayers when Sharon Springs Wesleyan invited them to be part of their church family.
Louis and wife Mari bring with them seven daughters to our community. Abigail, Anna, Aliza, Adalyn, Alivia, Amelia, and Ashley range in ages from 16 to 2! The girls have previously been homeschooled.
The Davis family say they look forward to being part of what God is doing in western Kansas.
Welcome to Sharon Springs from The Western Times.