The Rec Roundup - Mar 19, 2020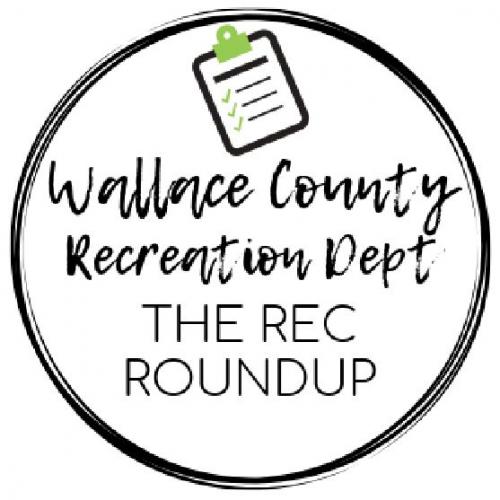 NOTICE: The Wallace County Rec Center is closed until further notice. Also, all rec activities are postponed, I'm not ready to cancel any spring/summer activities that are planned, yet! So, for now I'm just postponing in hopes that we can carry on with new dates! I along with County Commissioners will re-evaluate on March 31st.
As the winter months are winding down, youth recreation activities are firing up. On Tuesday, March 10th, we had our first youth soccer practice. 37 kids are participating, ages ranging from 5-10 years old. We have some great volunteer coaches that know a thing or two about soccer. Kim Cox, played high school soccer and Jessica Cox, played college soccer and have a lot to teach these kids. Also helping coach is Mr. Brad Willems the grade school PE teacher! We appreciate these volunteer coaches offering their time for our youth programs.
Wallace County Rec has many events/activities scheduled for the spring and summer months. Youth soccer, #GETFITWALLACECOUNTY health challenge, Community Easter Egg Hunt (April 11th @ 10:30am South Park), youth track clinic (April 25th @ 1:00pm WCHS track), summer baseball, softball, t-ball, youth golf, and more!
WCR is looking for an individual or group to run the concession stand at the ball field this summer. If this is something you or a group, you're involved with may be interested in contact Amber for more info. We will also be looking for umpires and coaches!
The WCRC just finished up our New Year's weight loss challenge. The challenge lasted 8 weeks, with 18 people participating together they lost a total of 210.8 pounds! The winning team of 4 lost 33.19% of their initial weight! The winning individual male lost 11.49% of his initial weight and the winning female lost 8.08% of her initial weight. What a great start to the new year for all of the participants!
You can find information for all events and happenings on our website @ www.wallacecountyrec.com, our Facebook page search for Wallace County Recreation, or by calling Amber @ (785)821-1837.