Tracey Mann visits Sharon Springs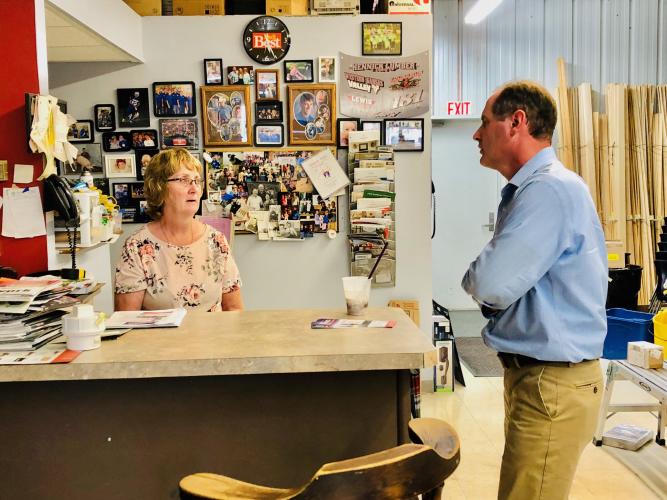 Tracey Mann. 1st District Congressional Candidate visits with Peggy Hennick at Hennick Lumber last Thursday.
Mann was born and raised on a farm south of Quinter and currently lives with his wife and 4 kids in Salina, KS. He served as the 50th Lt. Governor of Kansas and was endorsed by the Kansas Farm Bureau last month.
With only two weeks remaining, the 3rd candidate in the 1st Congressional District race, Rep. Troy Waymaster, dropped out of the race leaving it to be a 2-man race for the upcoming primary. For more information on Tracey Mann, you can visit his website: www.traceymann.com.