True Crime Exhibit includes In Cold Blood murders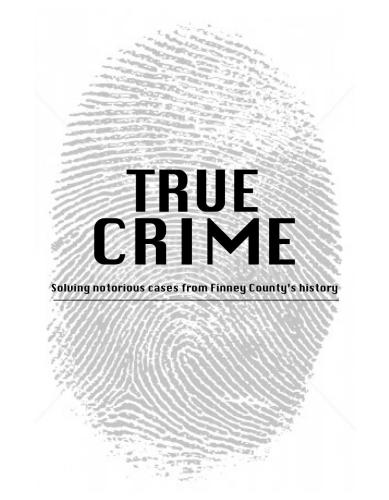 The True Crime Exhibit incorporates evidence, artifacts and information showing how local and area law enforcement officers solved the crime spree of the Fleagle Gang, bank robbers and murderers of the 1920s who were once as widely known as Baby Face Nelson, John Dillinger, Bonnie Parker and Clyde Barrow.
The exhibit also educates visitors about the 1959 Clutter murder case, which inspired author Truman Capote to produce the acclaimed novel, "In Cold Blood," about the deaths of the Herb and Bonnie Clutter family at the hands of prison parolees Richard Hickock and Perry Smith. The 525-square foot exhibit features forensic evidence from both cases, used in obtaining convictions that led to the execution of the perpetrators, including a boot worn by Smith the night of the Clutter murders, which left a print linking Hickock and the wearer to the killings; and a car window glass on which gangster Jake Fleagle left his fingerprint in the commission of a murder after robbing the First National Bank in Lamar, Co. That print, one of the first used in an FBI-related investigation, linked Jake and Ralph Fleagle, as well as accomplices George Abshier and Howard "Heavy" Royston, to the fatal heist.
Additional items added in 2020 include the judicial robe and chair used by Judge Roland Tate in the Clutter case, and eight guns wielded by the Fleagle Gang in their decade of robberies and murders. The exhibit also includes more than 20 additional artifacts and approximately three dozen historic photographs. The Finney County Historical Museum is a free-admission year-round facility offering exhibits about the history and culture of Garden City, Finney County and Southwest Kansas. Located at 403 S. Fourth Street in Garden City's Frederick Finnup Park, the facility is operated by the Finney County Historical Society, a non-profit organization founded in 1948. The museum has been in operation since 1964. "True Crime – Solving Notorious Cases from Finney County's History," opened in 2018, is one of more than a dozen exhibits in three galleries of the museum.