Two Upcoming Events at Prairie Museum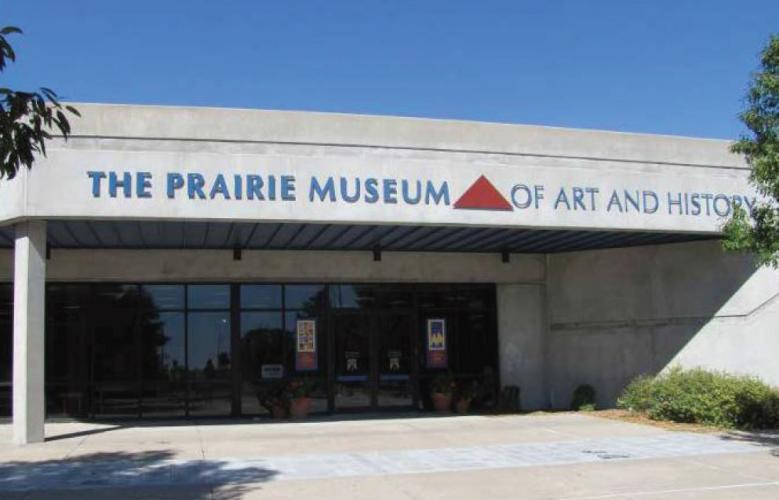 Join us for lunch and learning during a "Food For Thought" presentation planned for Thursday, January 16, as the Prairie Museum of Art & History hosts Carol Sweat and Jayne Pearce - who will be giving a presentation on the "75th Anniversary of D-Day" - at 1905 S. Franklin Ave. Colby, Kan.
Scheduled from 12:00 (noon) to 1:00 p.m. in the museum's Garvey Educational Room, lunch will be served as part of the program. Members of the community are invited to attend, free of charge; and no R.S.V.P. is necessary.
2019 marked the 75th anniversary of D-Day, the single most pivotal day in World War II. In the early hours of June 6, 1944, Allied forces launched the greatest combination of sea, land, and air power in history headed for Normandy, France. Overhead, twelve hundred planes launched an airborne assault, while five thousand ships prepared to land on the beaches. It was an 'all-or-nothing' mission. Out of the 160,000 troops and 13,000 paratroopers who landed on D-Day, 73,000 were Americans. Five thousand died on the beaches, most in the first few hours.
Those who are interested in learning about local residents Jayne and Carol's recent overseas tour to mark the 75th Anniversary of D-Day, should plan to attend this Jan. 16 luncheon. "We are excited to share in the experience of walking in the footsteps of heroes," Pearce stated. Jayne Pearce is the Wallace County Visitors' Bureau Director and current president of the Fort Wallace Museum. Carol Sweat is a former Colby resident and longtime friend of the museum.
The "Food For Thought" luncheon series takes place every third Thursday at the Prairie Museum of Art and History from October to March each year, bringing speakers from the Colby area - and beyond who share their stories while touching upon important historical and societal topics.
For more information about this event, contact the museum at (785) 460-4590.
~~~~~
The Prairie Museum of Art and History will host an Antique Appraisal Fair on Saturday, January 18, 2020 from 1:00-5:00 PM. The public is invited to bring their antiques and heirlooms for an appraisal by a panel of four antique dealers and other experts. The charge for each appraisal is $15, and each person may bring a maximum of three items. Please bring items you can easily carry; no large furniture, firearms or other weaponry will be accepted. Photographs of items to be appraised cannot be accepted.
The panel of experts who are contributing their time to this project include: Cal Mahin, Em 'n' Me Antiques, Hays; Bonnie Werth, Donelan Jewelry, Colby; Deb Johnson, Colby Flea Market; and Karen Flemming, Bird City. Panel members will evaluate each object to the best of their abilities; and no written appraisals will be given.
The Prairie Museum is located at 1905 S. Franklin Avenue in Colby. For more information, call 785-460-4590 or visit www.prairiemuseum.org.