Wallace County - Teamwork pays off this Halloween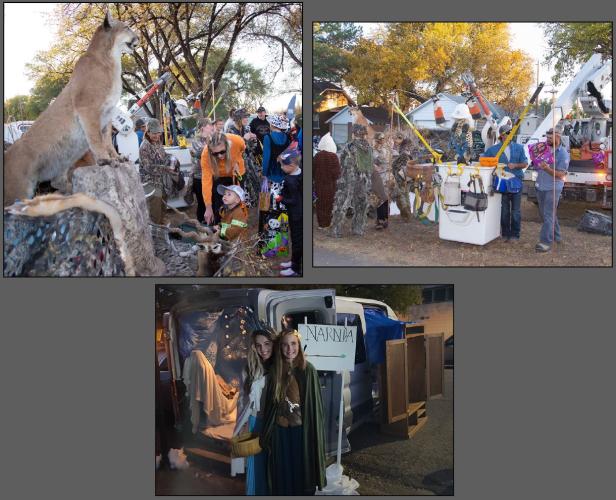 Left: The first place winner at Trunk or Treat was WCC, Inc. Photo by Peggy Fischer.
Right: Midwest Energy placed second at the Trunk or Treat event. Photo by Peggy Fischer.
Bottom: Students, Addalynn Bolin and Aubree Richarson in front of the "trunk" decorated by Wallace County Home Educators. Addylynn (granddaughter of Larry and Cindy Townsend) is the daughter of Jake and Hilary Bolin, Kanorado. Aubree is the daughter of Kenny and Keara Richardson, Sharon Springs. Photo by Lace David.