Weskan High School Graduation Edition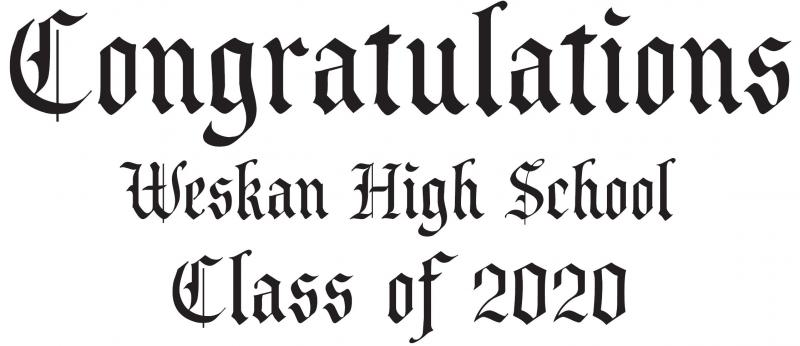 The Western Times has dedicated an entire section to Weskan High School's graduation at the back of this issue. Each graduate was asked to submit photos and any messages they wanted to share with their community. We wanted each graduate to have the opportunity to be themselves. You will note, some students enjoy writing, while others expressed themselves in photographs.
I would like to thank the businesses who have helped by sponsoring this special section. Your support for The Western Times and our graduates is much appreciated!