Wildcat Basketball Against Bulldogs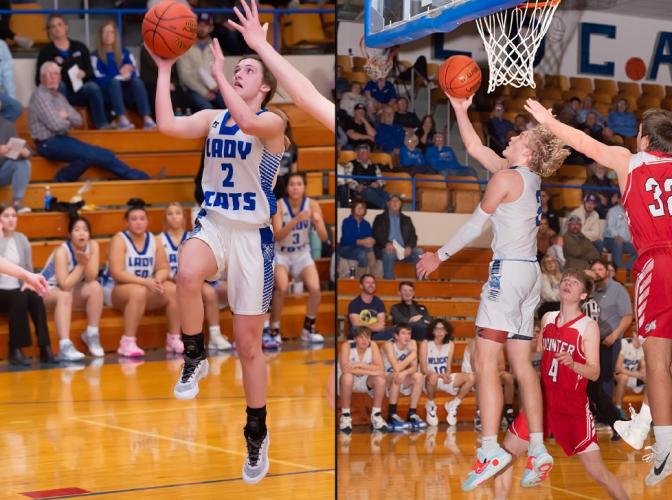 The Wildcats came up short against the Quinter Bulldogs with a final score of 41-51. The Lady Wildcats won their game against Quinter 50-29. Photo by Peggy Fischer.
Left: Wildcat Tharyan Hawkins goes up and under for 2 against the Quinter Bulldogs at home last week.
Right: Lady Cat Jaelyn Daily takes a shot against the Bulldogs of Quinter.
Photos by Peggy Fischer.