Donna Marie Klinge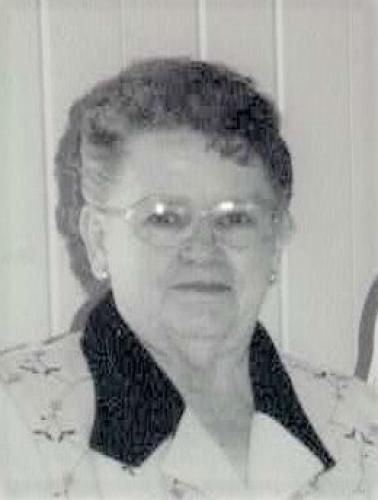 Donna Marie Klinge, of Sharon Springs, KS passed away on May 2nd, 2022. She was 87 years old.
She was born on January 27th, 1935 to Lowell (Jimmy) and Beatrice (Betty) Mather. She was the second of three children. Donna lived her life in Sharon Springs, KS after moving from Weiser, Idaho at the age of 5. She married John Klinge after high school graduation in 1953, and they lived south of Sharon on the family farm where they raised six children, Daniel, Kathy Rohr, David, Dennis, Darren, and Derek. Married for sixty-nine years, John and Donna celebrated together each of their 13 grandchildren and 11 great-grandchildren as well as mourned together the loss of their beloved son Dennis and two grandchildren, Michael and John.
During her life she loved swimming, dancing and reading. She especially loved studying the Bible. She was an excellent cook and well known for her delicious pies (family and friends can attest!). But above all was her love of family.
Her life was defined by family. The lives of her children are forever shaped by Donna's constant warmth and love, and the lives of her grandchildren will forever be marked by the open home she created where cherished memories and family bonds were forged.
We thank God for Donna's influence on our lives here on Earth, and we rejoice together that she is reunited with family and friends that have gone before. But most of all, we rejoice that she is seeing her savior, Jesus, face to face.
Memorial services were held on Tuesday, May 10, 2022 at the Gateway To Grace Church in Sharon Springs, KS. Pastors Rick Dewees and Paul McNall officiated. Memorial contributions should be made in Donna's memory to the Wallace County Community Care Center; 608 Kennedy; Sharon Springs, KS 67758. Friends and family can register online condolences and sign the guestbook at www.brownfuneraldirectors.com. Funeral arrangements for Donna were entrusted to the care of the Brown Funeral Home in Cheyenne Wells, Colorado.