Lois Vivian Roehr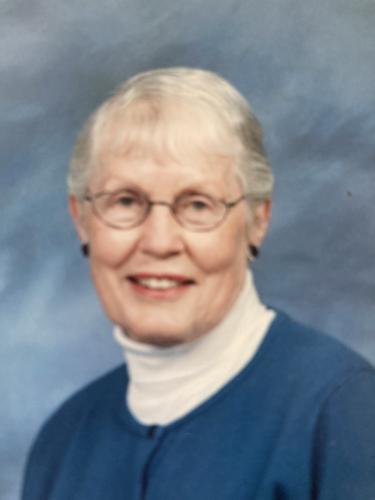 Lois Kroetsching Roehr age 94 passed away at her home on March 10, 2022. She was born on March 18, 1927 in Stratton, Nebraska to Russell and Gertrude (Sharp) Kroetsching. She grew up in Sharon Springs, Kansas where she was Valedictorian of her high school class. In her youth she endured the Dust Bowl, the Great Depression and the death of her mother when she was nine years old. Lois' strong beliefs of right and wrong shaped her life, and when working in a movie theater at the age of 16 she refused to enforce the policy of segregating black patrons to the back of the theater. She simply stated "It wasn't right." When she moved to Woodstock she met Lloyd Roehr while working at the Woodstock Typewriting Factory. In 1947 they married and resided in Woodstock, IL for the duration of their marriage. They had a loving relationship and were devoted to raising their four daughters, Sandra Dixon (Larry Petersen) Janice Schwartz (Jeff) Nancy Lorch (Frank) and Francine Krueger (Kurt). She passed on the love of reading, cooking and traveling to her "girls." Lois is also survived by five grandchildren: Sean Lorch (Lindsay), Sarah Dixon, Marinne Leonard (John), Michael Dixon (Chelsea), Dustin Krueger (Carrie) and seven great-grandchildren. She was preceded in death by her loving husband, her parents, a baby brother and many aunts and uncles.
Lois was the foundation of our family and we are heartbroken by her passing.
Her family would like to thank Yuli, her devoted caregiver and Donna from Journey Care Hospice for their tender care of our Mother.
The visitation was held at Schneider - Leucht – Merwin and Cooney Funeral Home in Woodstock on March 18, 2022 from 3:00 pm to 5:00 pm. Donations to the Red Cloud Indian School which is going through a "Truth and Healing process" to face its past would be appreciated. (Historic Mission Building, 100 Mission Dr, Pine Ridge, SD 57770). Or if you are so inclined, donations to the Woodstock Food Pantry would also be appreciated.