Robert Leroy Aldridge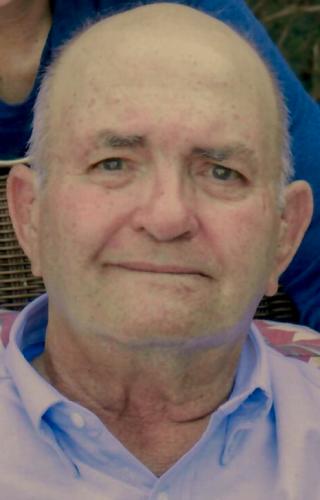 Longtime Weskan resident Robert, 'Bob', Leroy Aldridge, 75, passed away on Thursday, November 28, 2019, peacefully in his home.
Bob was born August 19, 1944, in Ashland, KS, to Vergil and Pauline (Zimmerman) Aldridge. He was the third of five children. For most of his schooling, Bob attended Arapahoe Schools in Colorado, where he graduated in 1962. After graduation he went to Denver to auto mechanic school. After graduating from there, he worked in Cheyenne Wells, CO, at an auto body shop and sales store; he also helped his dad on the farm in Arapahoe.
Bob married Margaret Foos on April 11, 1965, at the First Christian Church in Cheyenne Wells. To this union, five children, Shelly, Michael, Audrey, Robert Shayne, and Aaron were born.
Bob was a farmer for most of his life raising wheat, corn, and children. He was an insurance agent later in his life. He took great pride in his family and working with his hands constructing various items for his loved ones.
At his passing, Bob was a member of Risen King Community Church in Weskan, KS. He also served his community in various aspects including being on the USD 242 school board for several years.
Bob is survived by his wife Margaret of Weskan; his children Tracy and Shelly Cox, Weskan, KS; Ty and Audrey Slaven, Colby, KS; Shayne and Christina Aldridge, Weskan, KS; Aaron and Julie Aldridge, Weskan, KS; grandchildren Beau and Kari Cox, Gabe and Jenna Cox, Brett and Danica Clow, Jordyn Slaven, Xavier Slaven, Brylee, Blakely, Robert Brennan, Ayden, and Addison Aldridge, Trinity, Eli, and Margaret Aldridge; great-grandchildren Haven and Harper Cox, Landri and Tristan Cox, Emerson and Sylvia Clow, and Devin Slaven-Turner; siblings Donald and Sharon Aldridge, Jerry and Karen Aldridge, and Kipp and Paula Parker. Bob was preceded in death by his son Michael Lee, his parents, and his brother Richard.
Memorials can be made to the Bob Aldridge Memorial Fund c/o ECB in Sharon Springs of Cheyenne Wells to be sent to the Hi-Plains Dialysis Center in Goodland, KS.
Funeral services were held on Tuesday, December 3, 2019 at the Risen King Community Church in Weskan. Burial followed in the Weskan Cemtery. Friends and family can register online condolences and sign the guestbook at www.brownfuneraldirectors.com. Visitation and funeral services were entrusted to the care of the Brown Funeral Home in Cheyenne Wells, CO.