Donald Lee Krey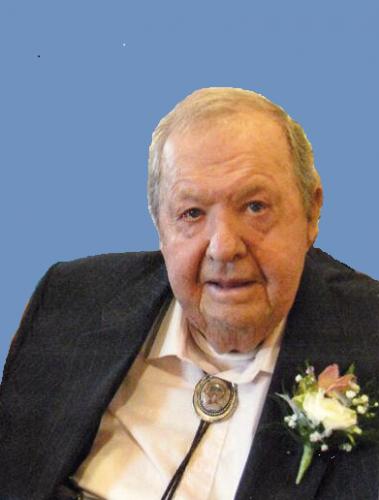 Donald Lee Krey, 85, died Tuesday, February 20, 2018 at Wallace County Community Care Center in Sharon Springs. He was born June 23, 1932, in Stafford County, KS. He was married to Harriet Lea Algrim on October 4, 1953, at Montezuma then making his lifetime residency in Morton County on the Krey family farm. In 2012 Donald and his wife took residency at the Wallace County Community Care Center.
He was a member of the Richfield United Methodist Church, where the funeral services were held on Saturday, February 24, 2018 at 10:30 C.T. Rev. Richard Fitsgerald and Keith Anglemyer officiating. Richfield Cemetery, Richfield UMC, and Rolla AllRound 4-H Club.
Survivors include: his wife Harriet Krey, Sharon Springs, two daughters; Debbie Krey, Hugoton, Melinda and husband Curtis Daily, Wallace Ks, sister, Phyllis Tull, Arizona, four grandchildren; Brent, Harrison and wife Roni, Chanity, and Joshua, and five great grandchildren.