John Clary Allen, Jr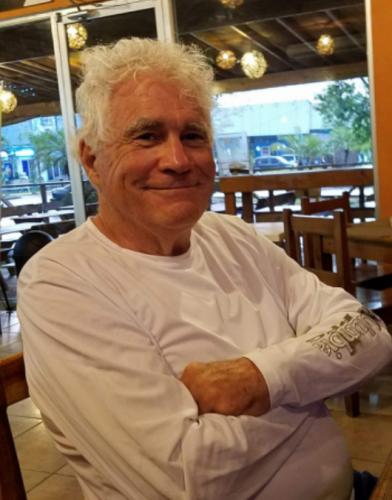 John Clary Allen, Jr., age 76 of Sharon Springs passed away Monday, May 7, 2018 at St. Catherine Hospital in Garden City, Kansas. John was born March 19, 1942 to John, Sr. and Evelyn (Unger) in San Francisco, California.
John grew up in San Francisco and graduated from Lincoln High School in California. He attended mechanic technical schools. On August 15, 1987 he married Trudy Rubright in St. Clair, Pennsylvania, 12 years ago they moved to Sharon Springs.
John's favorite activities were serving at orphanages in San Pedro Sula, Honduras; playing sudoku; fluent in Spanish and loved speaking the language.
He is preceded in death by his parents; brother, Robert; and brother, Michael.
John is survived by his wife, Trudy; daughter, Abigail Allen and fiancé Dominick Tarango of Colby, KS; daughter, Natasha Mann of Jacksonville, NC; son, Mitchell Johnson of FL; sister, Lil Morton of Montegue, CA; sisters-in-laws and brother-in-laws, his child equivalents, Cassidy Gentry, Sammy Leedom and Gavin Gentry; 8 grandchildren and 5 great-great grandchildren; and several nieces and nephews.
Funeral service were held Saturday, May 12, 2018 at 2 p.m. MT, at Bateman Funeral Home, 211 East 11th Street in Goodland. Visitation was Saturday, May 12, 2018 at 1 to 2 p.m. MT at the funeral home. Memorials will be designated later and may be mailed to Bateman Funeral Home, P.O. Box 278, Goodland, Kansas 67735. Online condolences can be left at: www.batemanfuneral.com