Joseph Otto Robben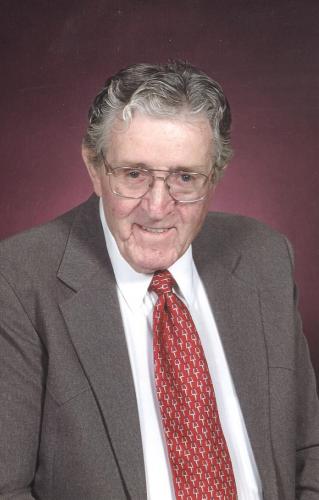 Longtime Sharon Springs, Kansas resident Joseph Otto Robben, 90, passed away Saturday, December 23, 2017, at his home in Sharon Springs surrounded by family.
He was born January 5, 1927, in Sheridan County, Kansas, the son of Otto Herman and Monica Georgina (Mader) Robben. He attended Angelus Consolidated School through the 8th grade.
On January 11, 1945, Joseph signed up with the United States Marine Corps, and served during WWII until October 11, 1946. On November 18, 1950, he and Daisy Fay Bloom were married at the Catholic Cathedral Rectory in Denver, Colorado, and they made their home in Oakley. In 1952, they moved to Sharon Springs. He was a loving husband and father. He was a member of the Holy Ghost Catholic Church and the Veterans of Foreign Wars, both in Sharon Springs, KS.
Preceding him in death was his wife Daisy, son Christie Joe Robben; his parents Otto and Monica Robben; two brothers James Mader and Linus Robben; four sisters Nadeen Kaiser, Maxine Flipse, Twila Bishard, and Sharon Gizzi.
Surviving family includes his children Penny Bussen and her husband Jim of Wallace; Trudy Unruh of Sharon Springs; Stanley Robben and his wife Rita of Sharon Springs; Randy Robben and his wife Tammy of Sharon Springs; Bradley Robben of North Platte, Nebraska; Tracy Robben of Sharon Springs; Joy Boyington and her husband Eldon of Goodland; Rodney Robben and his wife Tamara of Sharon Springs; twenty-one grandchildren; thirty-two great-grandchildren; five great-great-grandchildren; four sisters Anita Bril, Sylvia Helus, Glennis Hickman and Nyleen Henry; and three brothers Delbert, Pat and Ron Robben.
The Mass of Christian Burial was Saturday, December 30, 2017 at 10:30 AM MT, at the Holy Ghost Catholic Church in Sharon Springs, with Father Norbert Dlabal presiding. Burial followed in the Sharon Springs Cemetery.
Friends paid their respects on Friday, December 29, 2017 from 5:30 to 7:00 PM MT, at Holy Ghost Catholic Church in Sharon Springs. Vigil and rosary followed at 7:00 PM MT.
Memorials may be designated to the Wallace County Rural Fire Association and EMT's, and may be left at the services or mailed to Koons-Russell Funeral Home, 211 N. Main, Goodland, KS 67735-1555.
Online condolences may be left at www.koonsrussellfuneralhome.com.
Services were entrusted to Koons-Russell Funeral Home in Sharon Springs, Kansas.