Alan Wayne Roop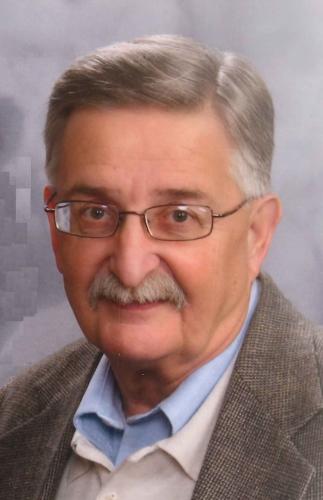 Alan Wayne Roop, 67, passed away Friday, December 1, 2017, surrounded by his family after a wonderful life.
Alan was born on January 6, 1950, in Dodge City, Kansas to Ernest Morton Roop, Jr. and Ramona Delilah (Lovette) Roop. As a young man he enjoyed riding horses and exploring the family property on the Arkansas River. He played basketball, football, and track at Ford High School and graduated in 1968 and got into endless trouble with his best friend, Duane Fowler. Alan attended Kansas State University from 1968 to 1972 and there he met Ellen Anita Smith, the love of his life. Alan and Ellen were married in 1971 in Sharon Springs, Kansas. They moved to Sharon Springs in 1975 where Alan became co-owner of Sharon Springs Lumber with his father-in-law, Darwin Smith. Alan was very proud of his time in the business community and loved interacting with customers. Alan and Ellen and their young children were active in the Sharon Springs United Methodist Church and bought the first of many horses. Alan was a team roper with his lifelong friend, Jerry Collins and was involved in 4-H with his kids. In 1985 Alan became the Wallace County Appraiser.
In 1987 Alan moved his family to Garden City, Kansas and became the Finney County Appraiser, a job he held until his retirement in 2006. Alan and Ellen were members of the Garden City First United Methodist Church and the family was active in 4-H, Kansas Western Horseman's Association, and the National Saddle Clubs Association. Alan loved being county appraiser and loved working with members of the public, even when they were not happy with their taxes. He was a member of the Kansas County Appraiser's Association. Alan was very proud that all three of his kids graduated Kansas State University and followed their children's activities with enthusiasm. In 2008 Alan and Ellen moved to Michigan Valley, Kansas and began a new retirement life where they made many friends and Alan dabbled in the real estate business.
They often boated on Pomona Lake and spent countless hours with kids and grandkids. Alan loved his kids, grandkids, horses, dogs, and any competitive event that he could watch. He especially loved watching his kids compete in activities and build their own families. Alan successfully fought a rare illness for 25 years and was proud that he continued to work and spend time with his family in spite of his fight.
He is survived by his wife, Ellen; three children, Lori (Kyle Jenkins) Roop of Denver, Colorado, Tobin (Jennifer Macy) Roop of Emigrant, Montana, and Garett (Haley) Roop; five grandchildren, Zac, Veronika, Judson, Elle, and Chase; and sister, Betty (Rodger) Gracey of Cheney, Kansas.
Alan was preceded in death by his son, Garth Adam Roop; nephew, Travis Gracey; parents; and brother, Ronald Roop.
A celebration of life was held from 2:00 to 4:00 p.m. on Wednesday, December 6, 2017, at Penwell-Gabel Southwest Chapel, 3700 SW Wanamaker Road, Topeka.
A memorial service will be at 10:30 a.m. MT on Saturday, December 9, 2017, at Sharon Springs United Methodist Church, 520 W. 6th Street, Sharon Springs, KS 67758. Inurnment will follow at Sharon Springs Cemetery, Sharon Springs, KS.
In lieu of flowers, memorial contributions may be made to Overbrook United Methodist Church, 1005 Maple St, Overbrook, KS 66524 or Sharon Springs United Methodist Church.
To leave a message for the family online, please visit www.PenwellGabelTopeka.com.