Philip Leroy Bussen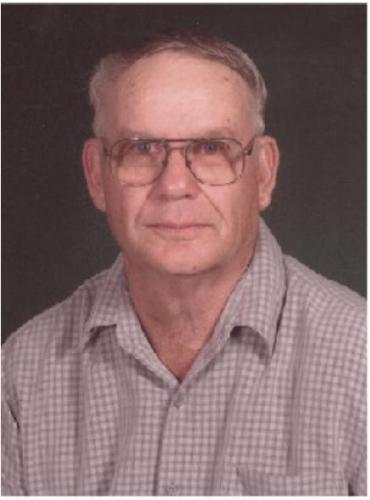 Philip Leroy Bussen, 70, of Wallace, Kansas died at Greeley County Hospital in Tribune, KS on November 13, 2017, after battling cancer for over two years.
Philip was born January 15, 1947, to Nick and Dorothy (Remus) Bussen in Goodland, Kansas.
He attended school at the Wallace Grade School and graduated from Wallace County High School in 1965. He was a farmer his entire life and retired a few years ago.
Philip was a talented woodworker and made several pieces of furniture and helped family members with many projects in his woodshop. He enjoyed collecting license plates, Model A's and Model T's and other antiques.
Philips greatest enjoyment was spending time with his nieces and nephews and great nieces and nephews over the years.
He was a member of Holy Ghost Catholic Church, Knights of Columbus and the NRA.
He is survived by his mother, Dorothy, of Wallace and his brothers Theodore (Ted), Gilbert (Barb) and Virgil (Roxane) of Wallace and his sister Marilyn (Kent) Lorens of Stratton, Nebraska. Nieces and nephews – Anita McKain, Sister Catherine Bussen, Jenny Kuhlman, Jason Bussen, Timothy Bussen, Elizabeth Mazanec, Laura Bolen, Brett Bussen, Patrick, Michael, Rebecca, and Matthew Lorens and twenty great nieces and nephews.
He was preceded in death by father Nick Bussen.
Mass of Christian Burial will be held on Friday, November 17, 2017 at 10:00 AM MT at the Holy Ghost Catholic Church in Sharon Springs, Kansas with Father Norbert Dlabal officiating. Interment will follow in the Wallace Cemetery, Wallace, Kansas.
Visitation will be held on Thursday, November 16, 2017 from 6:00 to 7:00 PM MT with a Vigil and Rosary service to begin at 7:00 PM MT at the Holy Ghost Catholic Church in Sharon Springs.
Memorials may be designated to Sisters, Servants of Mary Ministers of the Sick and may be left at the services or mailed to Koons-Russell Funeral Home, 211 N. Main Ave., Goodland, KS 67735.
Online condolences may be left at www.koonsrussellfuneralhome.com.
Funeral arrangements are entrusted to Koons-Russell Funeral Home in Sharon Springs, KS.