Clarence Thomas "CT" Farr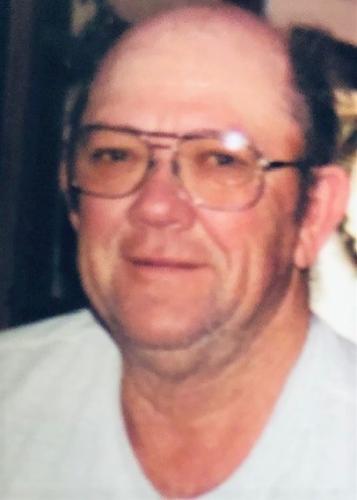 Clarence Thomas "CT" Farr was born on October 27, 1949, in Garden City, KS, to Paul Thomas and Wanetta Marie (Rowton) Farr. He passed from this life to the next at Greeley County Hospital on January 8, 2022.
Clarence spent his early youth in Garden City and Scott City. His family then lived in many states, traveling for his father's work: Tennessee, Alabama, Illinois, Oklahoma, and New Mexico.
On June 29, 1968, he married Dennice Dale Cloyd in Kanorado, KS. They had the opportunity to travel to many states while Clarence worked for Borton Inc. as a carpenter and concrete worker. In 1969, they welcomed their daughter Samantha to their family. In 1973, another daughter, ReNae, was born. They moved to the family farm in 1976, and in 1979, their son, Thomas, was born. They made their home around Weskan for many years while he worked ranching, farming, and operating his own construction business. Clarence loved his cows, the farm, and his family.
Preceding him in death were his daughter Samantha Lyn Branson, his parents, and two brothers (Paul Wayne and Robert Eugene Sr.).
Survivors include: his wife Dennice, daughter ReNae Mann, and son Thomas Farr all of Weskan; son-in-law Greg Branson, Osawatomie; grandson Garrett (Rebekah) Branson, Kansas City; and granddaughter Claire Branson, Osawatomie. He is also survived by: brothers Loyd (Betty) Farr, Dale Farr, and Kenneth (Meredith) Farr; sisters Edith Blume, Leila (Steve) Walker, and Thelma (Sonny) Purvis; half-sister Ruth (Wayne) Vanstein; and numerous nieces, nephews, cousins, and friends.
Visitation will be held on Wednesday, January 12, 2022 from 5:00 to 7:00 PM MT at Koons-Russell Funeral Home in Goodland.
Memorial services will be held on Thursday, January 13, 2022 at 2:00 PM MT at the Risen King Community Church in Weskan with Pastor Mike Kuykendall officiating. Inurnment will be held at a later date.
The family asks for the Memorial contributions to be made to WCIA, and they may be left at the services or may be sent to Koons-Russell Funeral Home, 211 N. Main Ave., Goodland, KS 67735.
Online condolences for the family may be left at www.koonsrussellfuneralhome.com.
Service have been entrusted to Koons-Russell Funeral Home in Goodland and Sharon Springs, KS.