Andrew MacGregor Jones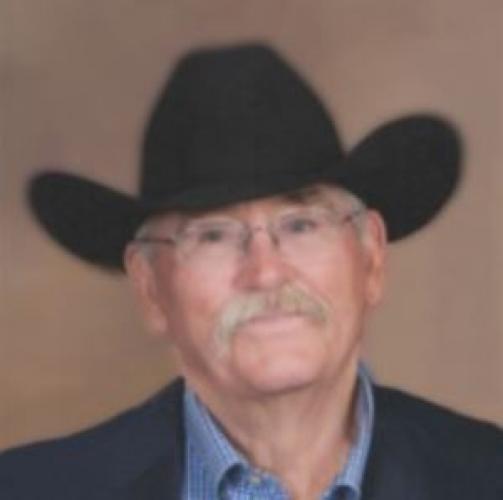 Andrew (Andy) MacGregor Jones, age 74, of Collyer, Kansas, passed away at Gove County Medical Center on May 28, 2020, as a result of cancer. He was born on January 4, 1946, in Goodland, KS, to William David and Geneva (Mac) Evangeline (MacGregor) Jones.
He graduated in 1964 from Wallace County High School in Sharon Springs. He then attended Lamar Junior College for 2 years and completed his bachelor's degree at Kansas State University in 1969. He worked in the Sublette feed yard and was drafted into the Army during the Vietnam conflict, where he served stateside as a veterinary specialist. He married Susan Rondeau in 1970 and spent most of this time in Fort Sill, OK. He was discharged in 1971.
In 1973, Andy heard and responded to the gospel and began his walk with the Lord. They had four children, Jamie, Jarad, Adrian, and Julie. He worked in various feed yards and in 1988 went to work for the Kansas Department of Agriculture as an inspector for ACAP. They were married from 1970 to 1991.
On March 5, 1994, he married Sondra Behrends of Grant, NE. In 1996 they moved south of Collyer, KS, and established a cow herd where he fulfilled a lifelong dream of backgrounding his own cattle and feeding cattle for others. He retired from the state in 2006 to work full time with his horses and cattle.
Andy enjoyed being a member of the Mt. Pleasant Baptist Church in Studley, KS, raising "good horses", playing cards with his friends and family and talking with "everyone." He most recently enjoyed trialing his beloved border collie. He loved the Lord, his family, and his friends.
Andy is survived by his brother, David Jones of Sharon Springs, and sisters Marietta (Don) Zimmerman of Timnath, CO, and Roxie Tucker of Copeland; Susan and their four children, sons Jarad Jones of Wister, OK, (Dana of Shawnee, OK) and Adrian Jones of Wellington, CO; daughters, Jamie Lerwick (Troy Blankingship) of McPherson, and Julie Buzard of Great Bend; wife Sondra and stepchildren, Jeff (Lisa) Behrends of Grant, NE, Stephanie (Troy) Ramsey of Virginia Beach, VA, and Steven (Joni) Behrends of Chadron, NE; 10 grandchildren, 9 step-grandchildren; 3 great-grandchildren, and 2 step-great-grandchildren.
He was preceded in death by his parents, William David, and Geneva (MacGregor) Jones and a brother-in-law, Steve Tucker.
Visitation will be Thursday, June 4, 2020, from 9:30 AM to service time at the Mt. Pleasant Baptist Church, 14998 E Rd 70 S Studley, KS.
Funeral services will be 10:30 AM Thursday, June 4, 2020, at Mt. Pleasant Baptist Church. Burial will follow in the Mt. Pleasant Baptist Cemetery.
Memorial Contributions are suggested to Mt. Pleasant Baptist Youth. Donations may be sent to Schmitt Funeral Home 901 S. Main St. Quinter, KS 67752.