Ellen DeAnne Bulinski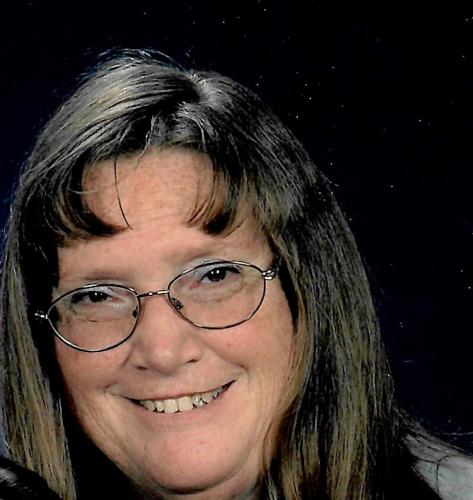 Ellen DeAnne Bulinski, 69, died on Sunday, July 24, 2022 at Lane County Hospital in Dighton. She was born on January 16, 1953 at Scott City the daughter of Earl Deverne & Elizabeth Anne (DeLong) McKenna. She married William T. Bulinski on June 15, 1985 at Sharon Springs.
DeAnne attended Dighton schools and graduated from Sharon Springs High School. She attended Colby Community College. In 1982 she moved back to Dighton and worked at several places including cleaning houses, doing propane sales for Midwest Energy, a custodian at Lane County Court House, a census taker and retired as Assistant Register of Deeds. She was a member of the United Methodist Church of Dighton. She enjoyed her gnomes and mushroom collections, cooking, growing plants, her water garden, traveling and most of all her family activities.
She is survived by her Husband- Bill Bulinski, 4 Children- Stanley Bulinski of Dighton, Sean Bulinski of Emporia, Amy Piedra of Dighton and Jaime Ortiz of Ashland, 2 Brothers- William Colin McKenna of Holiday, Tennessee and Kevin Paul McKenna of Watonga, Oklahoma, 2 Sisters- Melanie Sue Baalman of Dighton and Maureen Elene Knox of Hugoton, 17 Grandchildren and 1 Great-Grandson. She is preceded in death by her Parents and Daughter- Suzanne Anderson.
Memorial Service will be at 1:00 PM Saturday at United Methodist Church with Rev A.G. Turner officiating with a reception to follow at the church. Memorials are suggested to United Methodist Women, Lane County EMS or Lane County Fire Department in care of Boomhower Funeral Home. Condolences may be posted at www.garnandfuneralhomes.com.