Fanfare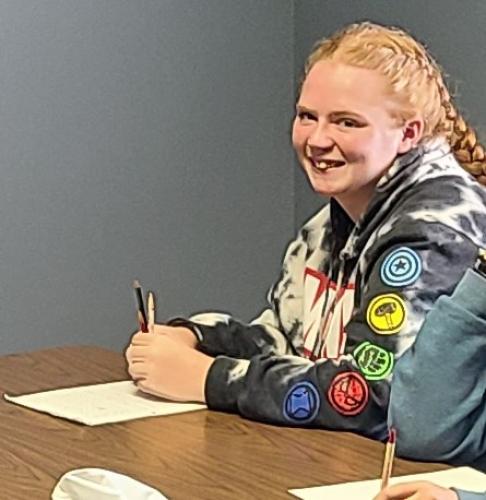 Anna Grace Davis, daughter of Louis and Mari Davis of Sharon Springs has been writing for The Homeschool Herald since 2021. In 2022 her family moved to Sharon Springs from Tennessee. After a brief period of adjust ment and she is embracing life in rural Kansas.
Anna enjoys sports, especially soccer, and was disappointed to learn that western Kansas didn't offer her any soccer team to join. She decided to try playing volleyball this year and has learned she enjoys it.
Anna's interests include reading, painting, and watching Marvel movies. She loves animals, especially rabbits. One of her rabbits was awarded the Grand Champion ribbon at the Wallace County 4-H Fair this past summer. Another rabbit brought home a purple ribbon as well.
When not tending to her chores and 4H animals, Anna works at Sandy's Daycare.
Her sly smile makes her a joy to have in the office at The Western Times.
Anna aspires to be a midwife and hopes to pursue that dream while attending a Christian College that offers a midwifery program.