Derek Schmidt Visits Sharon Springs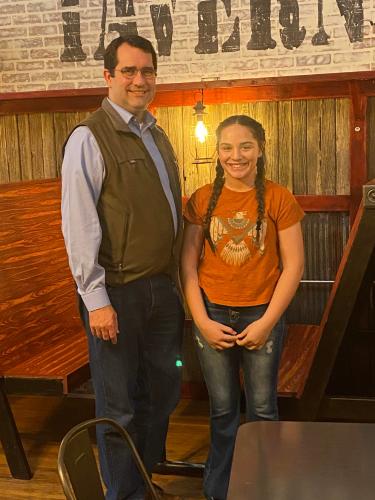 Tuesday, March 1, 2022, Larry and Cindy Townsend, and many others, gathered at Towns End Tavern for a Meet-and-Greet with Kansas Attorney General Derek Schmidt.
Mr. Schmidt is an American lawyer and politician who has been the Kansas Attorney General since 2011. He is now setting his sights on becoming the next governor of Kansas.
When he was here, I had the opportunity to have a conversation with Mr. Schmidt and got to hear his stance on a few hot topics. Mr. Schmidt is Pro-Life, for the 2nd Amendment, and stands behind police.
It was a pleasure to meet Mr. Schmidt. I hope he wins the election on November 8, as I believe he will be a great asset to all of us.