St. Valentine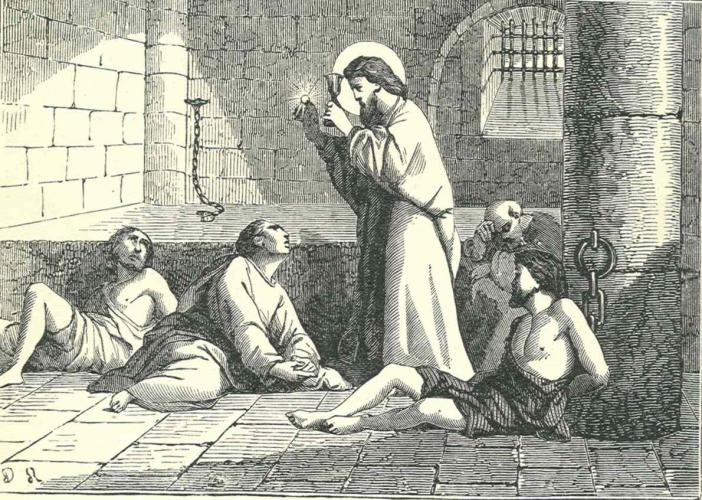 What is love? The Webster's Dictionary definition says: an intense feeling of deep affection. But what is real love?
St. Valentine was a Roman priest. Earlier in his life he was a doctor and became a priest. He was most famous for marrying couples who were in love but couldn't get legally married in Rome during the reign of Emperor Claudius II, who outlawed weddings.
Because Rome was always at war Claudius thought that marriage would keep his men from joining the war, and also would distract his men. But this did not stop Valentine from doing God's work.
When Claudius eventually found out that Valentine was marrying couples he sent Valentine to prison. While in prison, Valentine continued to preach the gospel, and teach about God's amazing love to his fellow prisoners. Also he befriended his jailer's daughter who was blind and began to teach her about God's love.
Emperor Claudius heard about Valentines teaching in prison, and offered to pardon him and set him free, if he would completely drop the Christian faith and worship the Roman gods. When Valentine refused, Claudius was furious and sentenced him to death.
Days before he was martyred he prayed for his jailer's daughter and she gained her sight back, he also sent her a heart shaped letter telling her to put her trust in Jesus Christ. He signed ''From your Valentine''
Years later the Roman Catholic church made February 14 a public holiday to recognize the martyr and work of St. Valentine.