Janet Leann Castelano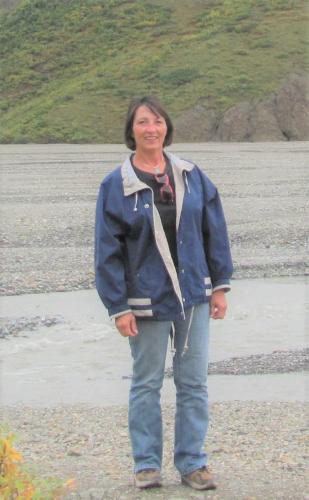 A Memorial Service for Janet Castelano will be held at 1:30 p.m. on Saturday, February 5, 2022 at the United Methodist Church in Las Animas, Colorado with Pastor Rod Coulter officiating.
Janet Leann Castelano, 62, passed away unexpectedly on January 19, 2022. She was born on December 9, 1959 in Goodland, Kansas to Floyd and Leona Buell.
Janet attended elementary school at Harrison Flats School, a three-room country schoolhouse in Wallace County, Kansas. She graduated from Sharon Springs High School in 1977 and then attended Dodge City Community College. Janet worked as a certified respiratory therapist in Kansas and Colorado and later in life farmed and ranched in Las Animas, Colorado.
Growing up, Janet was a member of the 4H Club. She showed calves and horses throughout her youth and enjoyed barrel racing. She was named Rodeo Queen at the Fort Wallace Rodeo in 1976. Janet helped on the Buell family farm driving tractors, changing water, and working with livestock. She helped her dad and brother with the family Hereford bull business and took the bulls to the National Western Stock Show in Denver, in 1973.
Janet was previously married to Kevin Castelano until his passing in 2008. Janet and Kevin were both respiratory therapists and in their spare time enjoyed remodeling homes.
Janet then met Doug King and in 2010 moved to Las Animas, Colorado where she spent the remainder of her life working side by side with him on the farm and ranch. Janet quickly won her way into the heart of many local residents and enjoyed supporting local businesses.
Janet also enjoyed the mountains and traveling, but most of all she loved the animals that she cared for. She knew everything there was to know about the cows and calves she tended to. She was an extremely hard worker and goal oriented. Together she and Doug were able to accomplish many projects in improving the farm and ranch as well as their home.
Janet is survived by her mother, Leona Buell; brother, Anthony (Louise) Buell; stepchildren, Shayne (Lori) Castelano, Jamie Castelano, Andrew Castelano, Angela (Joseph) Kern; husband, Doug King and his children, Jason (Hillary) King, Pamela King (Curtis Lupton), and Julie (Clayton) Miller; nephews, Houston (Shiann) Buell, Austin Buell, Dallas (Samantha) Buell; and eight grandchildren.
She is preceded in death by her father, Floyd Buell; husband, Kevin Castelano; and nephew, Denton Buell.
To leave online condolences, please visit www.horberfuneralchapel.com.