Kandis Kay Scott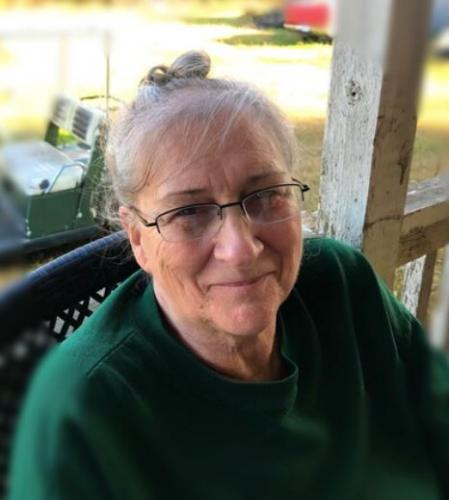 Rose Hill – Kandis Kay Scott passed away November 9, 2021, peacefully surrounded by her loved ones.
Kandis was born on Friday, April 13, 1951 in Goodland, Kansas to Ralph and Gladys (Cloyd) Miller.
Kandis is survived by her husband Bruce of 44 years; children Ryan (Candance) Miller of Holdridge, Nebraska, Amy (Bryan) Bonat of Canton, Georgia, Melanie (Paula) Scott of Rose Hill Kansas, Annie Scott of Wichita, Kansas; siblings Denny (Anita) Miller, Kenny (Patsy) Miller, Jan Miller; 13 grandchildren; 2 honorary grandchildren and 2 great-grandchildren.
Everyone knew how gifted she was with her photography. She documented numerous family occasions for many different families throughout the years as well as her grandchildren's milestones. Kandis had the biggest heart and was the most generous person. Always willing to lend a helping hand to anyone. She loved her family unconditionally and her grand babies were her pride and joy. Some would say she even loved them more than her own children. Kandis loved sewing gifts for her family and she was known for her rag quilts. To have one is to know what it's like to be hugged by her. Kandis loved her gardens and eating tomatoes straight off the vine. She has been there for so many of us, she will be greatly missed, but we know we will have the best guardian angel.
Kandis is preceded in death by her parents and her grandson Drew Bonat.
Celebration of Life will be on Saturday, November 20 from 1:00 to 3:00 p.m. at Dunsford Funeral Chapel.
The family wishes Memorial Contributions to be made out to Dunsford Funeral Home for funeral expenses, left in care of the Dunsford Funeral Home.